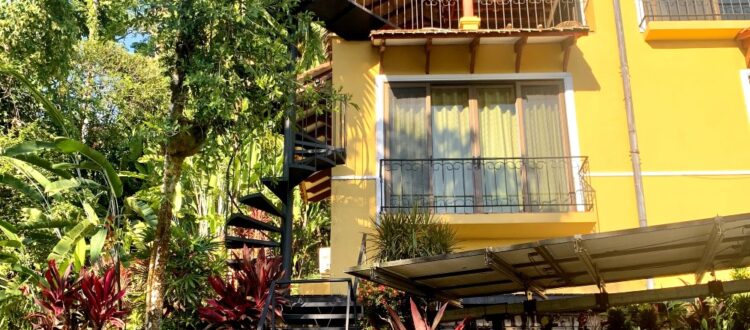 Villa Khinse
Fully Equipped Laundry Room
Yes
The villa featuring floor-to-ceiling glass windows on two sides, with spectacular views of the limitless Pacific horizon, out front. The colors of the Pacific offer ever-changing hues, from the rosy dawn sunrises to the color changes from cloud shadow and ocean currents, to the spectacular sunsets as the sun melts into the ocean.
additionally features an absorbing view to the right, on the large covered and furnished patio, offering views of the dense jungle canopy that begins just across a ravine that may include a babbling creek. Within 30 meters from your seat on the patio, frequent visitors include spider monkeys, little titi monkeys, and howler monkeys. Many species of beautiful birds either glide in spirals, riding the updrafts coming up the hill, or perch in the varied forest trees, eating the abundant fruit. The scene is ever changing.
Below is the tropical swimming pool, furnished with lounge chairs on a nice wooden deck.
Villa Khinse has two bedrooms, one room with twin beds and one master with a queen. Several sets of sheets and towels are provided. A nice washer and dryer is provided. They may be found in the closet between the bedrooms.
The kitchen is also fully appointed, refrigerator-freezer, all dishes and glasses, a dishwasher, and cleaning supplies.
RATES:
Rates do not include government taxes (13%)
CANCELLATION POLICIES:
Green season from May 1 to December 14: 14 days before arrival
High season from January 5 to April 30: 30 days before arrival
High season from December 15 to January 4: non-refundable
This unit has a minimum nights
no-show: non-refundable