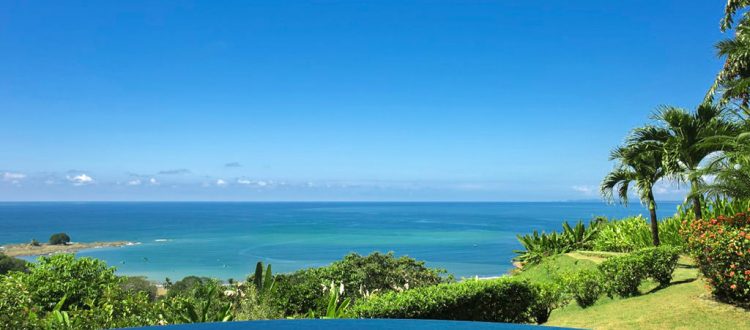 Luxury villas for rent in Dominical
Villas By Tekoa is located in the strategic area of Dominical. It's a set of four star condos which we make available to the visitor who wants to enjoy the exuberant Costa Rican Pacific coast, with its beaches and mountains.
In these paradise-like set of condos we have fourteen acclimatized rooms, fully equipped with a kitchen, microwaves, balconies, yards, resident and infinite pools, recreational spaces and a long list of services, so visitors may feel at home with, but surrounded by nature.
Enjoying the company of toucans, cusingos and a whole variety of multi-colored singing birds; the angelical smile of sloths, and going to the beach to admire the sunset, all is possible in Villas By Tekoa.
You also have the opportunity of going to internationally famous beaches such Playas de Manuel Antonio, and parks like Nacional Marino Ballena, where it is possible to see enormous whales and friendly dolphins.
In Villas By Tekoa we offer luxurious renting apartments, with specific characteristics for all tastes; we have, for example, villas with two, three, four and even five beds; King beds, Queen beds or simple Twin beds, with independent bathroom in the bedroom or with shared bathrooms. They have air conditioners, washing room, washing machine and dryer, cable TV, wireless Internet, hot water, dishwasher…and, if you so prefer it, a security box and a cleaning service with limited availability.
Our offer is wide and tempting. Villa Paraíso, for example, is a building built in typical Guatemalan architecture, with five bedrooms and 5,5 baths; a main bedroom with a surrounding terrace, Jacuzzi and double shower, fully furnished, with antiquities and artworks throughout the whole house.
Itis a residence located in a 1000 hectares estate of rainforest, with paths from where you can enjoy Costa Rica's beautiful sight to the Pacific Ocean, with a gourmet kitchen and outdoor barbecue, and infinite pool, bar and cellar, a theatre for twelve people with a full projection system with surround sound. Does that sound nice?
We also offer, for example, Casa Soulea, a spacious residence located at the hills, near the Marino National Park, just five minutes away from Uvita, one of the two beautiful beaches that join to shape the impressive tombolo into a whale's tail.
We invite you to visit our website and know each of our villas, to check all the important details, ask for our prices and book yours. We'll be glad to help you!