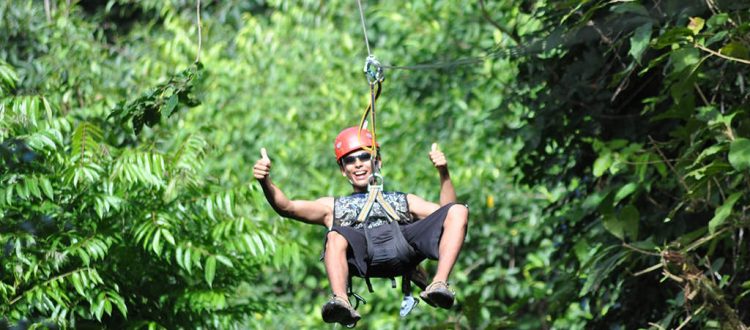 Why should you visit our country's southern region?
Until few years ago, the natural beauties of Costa Rica's southern region were kept as a treasure accessible to some, but now it has a magnificent road network and hotel and communications infrastructure, which makes it accessible and attractive for tourists from all around the world.
Touristic destinations are countless, for example, the beaches, waterfalls, mountains, national parks and archeological sites, but there are some that need special attention, like the Corcovado National Park, which in its territory has places considered as the most biologically intense in the world. How many things can we say a forest considered as the best national park by the National Geographic magazine has!
In the southern region you can visit the stone spheres park, those enigmatic stone spheres, perfectly round, protected by the United Nations Educational, Scientific and Cultural Organization, by declaring them as World Heritage.
We can talk about the Cerro Chirripó, from where you can see, in clear days, the Atlantic and Pacific Oceans; or the beautiful Nauyaca Waterfalls, a few kilometers away from the touristic community of Dominical. But, in order not to withdraw much from our destiny, we must stop at "the whale's tail".
The impressive appeal of the southern region is a tombolo which creates a shape where the wide beaches of Uvita and Hermosa meet. It takes the shape of a whale's tail, with clean sand, where you can walk during the hours of low tide.
Next to the Uvita beach is the Marino Ballena National Park, a forest and a bay, where every year the whales and dolphins arrive to give a show and to entertain the tourists.
The tombolo, the beaches, whales and dolphins, all in a natural environment full of multicolored singing birds, monkeys and sloths, is exactly where our set of condos is located, available for you to enjoy some wonderful vacations.
We invite you to go to our website and see each of our villas, to know the necessary details you're looking for, in order to feel comfortable at the most strategic place to visit the many attractions that the southern region of our country has to offer.